What Color Pen is Best For Studying?
16th Mar 2023
No matter if you're studying for an exam or simply want to doodle, finding the perfect pen that meets your needs is easy. We've compiled a list of the best-colored pens that won't smudge or bleed ink is easier than you think.
Colored pens are ideal for note-taking as they offer boldness and expressiveness without smudging or bleeding through the paper surface. These pens can also be used for sketching, coloring, or highlighting purposes.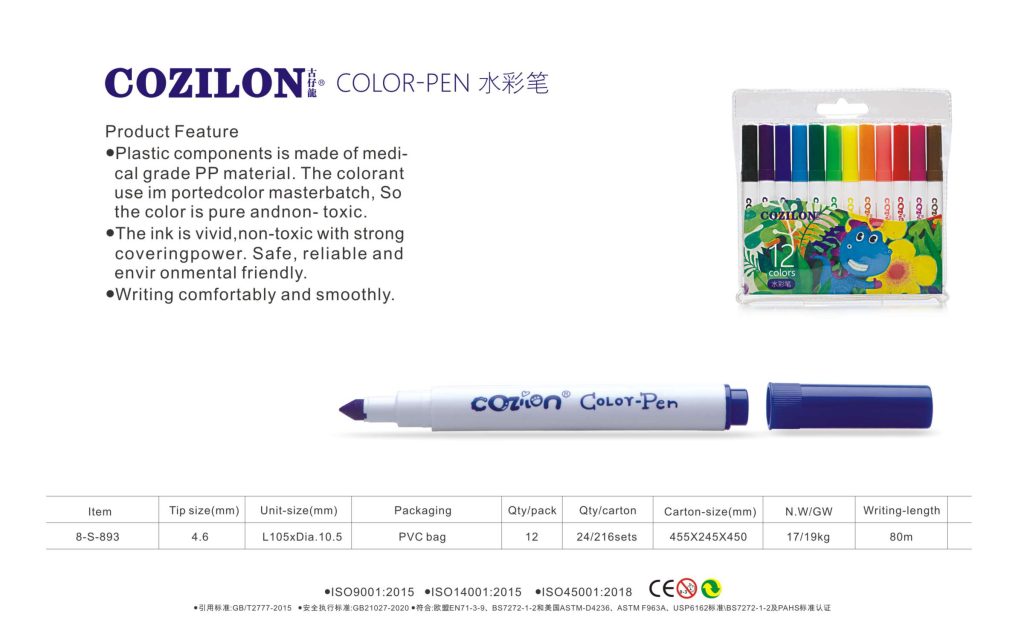 When studying, many students prefer black pens due to their enhanced readability. These ink colors also look professional and polished when writing exams or other formal documents.
Blue ink is widely considered to be an effective study color, as it promotes relaxation and serenity. Furthermore, blue ink can enhance efficiency and focus.
Blue highlighters can help boost the brain's energy and creativity while giving you a fresh outlook and greater motivation to study important material. It may even give you an extra push in the right direction!
However, color-coding during lectures isn't recommended as it could distract your mind from concentration. Instead, focus on the main ideas and facts for retention and review purposes.
Green is a positive color that symbolizes new beginnings and growth, as well as ecological awareness.
For students looking to enhance memory and concentration, green is an ideal color choice. Its low wavelength encourages restfulness and serenity.
Red is an encouraging color for students to learn with, as it aids memory recall and stimulates the brain's arousal level, potentially increasing attention spans.
Many students prefer red ink when studying. However, it should only be used sparingly as too much can strain the eyes.
Are you having trouble recalling a specific piece of information? Highlighting it with a yellow pen may be the solution. Recent psychological studies have demonstrated that reading text in colors increases memory recall probability.
Colors such as yellow are more attention-grabbing than neutral grey or brown. Furthermore, these soothing hues promote relaxation and serenity, which in turn helps improve concentration levels.
If you're searching for a color to help with studying, an orange pen might be just what the doctor ordered. This hue has been said to enhance memory recall and boost focus levels.
It's also known for its calming effects, making it a great option for students who experience anxiety during tests or exams.
If you're a student or looking for an ink pen to use while studying, purple is an ideal choice. Not only is it easy to read, but it comes in various shades so that there's sure to be one that meets your requirements.
Additionally, its low wavelength helps promote restfulness and calm, so you can focus more easily. Furthermore, this color makes a great memory aid.
The color pink is an ideal choice for writing manifestation letters or positive affirmations that focus on beauty, love, and empathy. It's also the ideal pen to align your vibrational frequencies in order to attract a romantic partner!
It comes in various sizes and is completely erasable, leaving no trace of marking behind. As such, it has become a favorite pen among teachers.
Here Is a video on the best highlighter for studying.
Kaywin Color Pens are the ideal solution for those who crave some vibrant color in their lives. This ten-colored ballpoint pen features an easy-click selection button that enables you to switch colors without taking it away from the writing surface. These gel pens boast a translucent barrel and 0.7mm point tip, making them ideal for detailed handwriting as well as taking notes in class or underlining important points on whiteboards.