Add a Unique Touch to Your Writing or Drawing Experience with Our Custom Color Pen Barrel
Color Pen Barrel Introduction
We supply color pens with custom barrel shapes, sizes, designs, and colors. If you want to customize the barrel of multi color pens, we can help you. At Kaywin, we manufacture the best quality color pens. You can customize the barrel of the pen to meet the needs of artists, writers, calligraphy experts, students, and professionals. Our color pen barrels come in different sizes, weights, and features. We use high-quality materials to manufacture the barrel as per international standards. Our custom barrel can help you to sell color pens to specific target audiences. All our pen barrels are made of eco-friendly materials and have passed all quality standards. 
Assorted Color Pen Barrel For Beautiful Elegant Finish
Here are some of their features:
Made of plastic

Easy to use and durable

Different colorful pen barrels to choose from

Rich and light color, 

Perfect for smooth writing, drawing, and sketching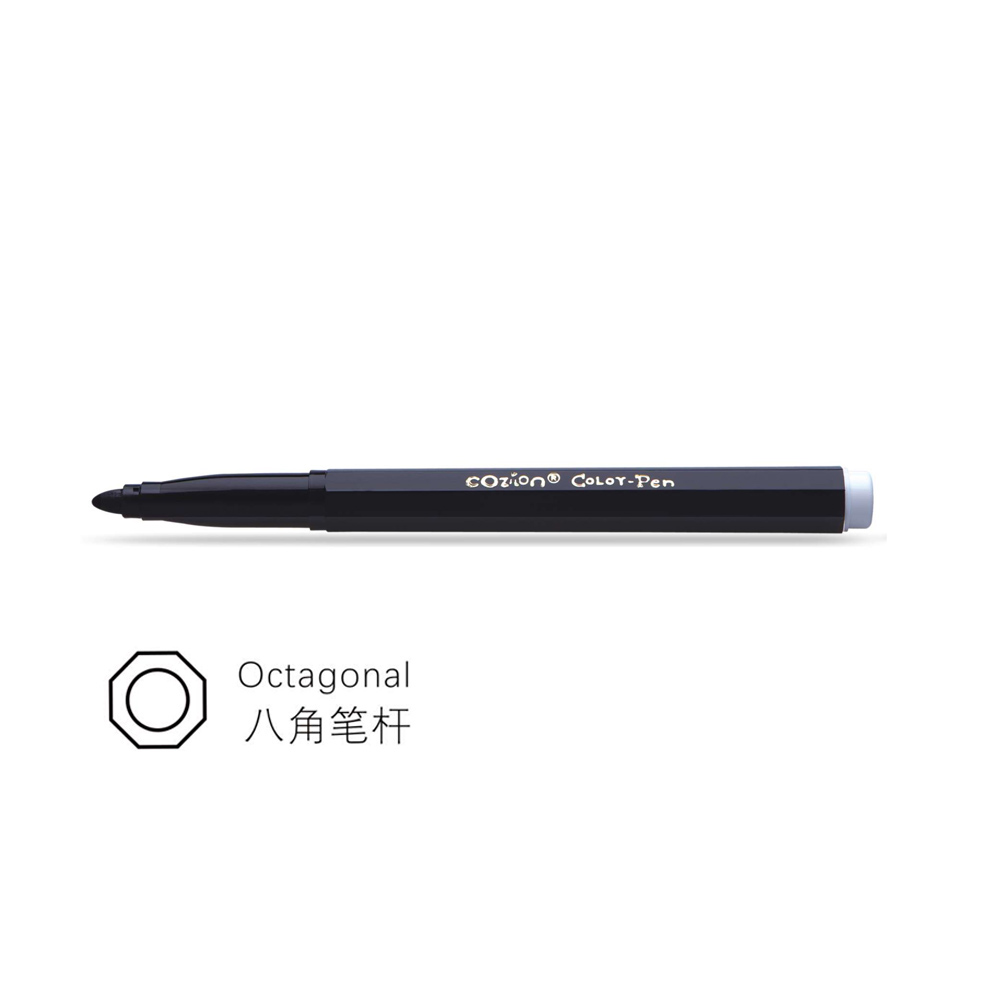 Octagonal barrel, similar to hexagon one. special and good looking, particularly preffered by some regions.
Features of Custom Color Pen Barrel
Color pen barrels come in various shapes, sizes, and materials, and they are highly customizable. They can be customized to include a logo, text, or a design template. You can even add a full wraparound design to give your imprint greater visibility. They also feature a pocket clip, making them easy to carry. Our custom multi colored pen barrel feature a unique design and offer smooth writing with vivid ink. Moreover, they are very durable and long-lasting. Here are some features of our custom color pen barrels.
Enhances Writing Performance
Custom multi colored pens barrel can enhance your writing performance by offering better grip. The thickness and material of the barrel play an important role when it comes to writing performance. A full-length grip and metal barrel accents ensure comfort during writing.
Increases Brand Recognition
Custom color pen barrels are a cost-effective way to advertise your business. These barrels can feature your company's name, logo, and contact information. You can even choose to add your website address. This can make your pen more than a simple promotional item since it can serve as a business card as well.
Available In Various Shapes
A custom color pen barrel comes in a variety of colors and materials, which are important when choosing a custom pen. Depending on the requirement, you can select a triangular, hexagonal, octagonal, round, or rectangular barrel. 
Available In Various Sizes
Custom color pen barrels are available in different sizes and colors. You can choose from thick, thin, medium, mini, and the chunky size the pen barrel.
Single Side and Double Side
Custom color pen barrels are made with various advantages. A single side allows the user to select a specific color and a double side allows them to create an entirely different color combination. You can choose either a single-side or double-side pen barrel. 
Various Barrel Printing Processes
Custom color pen barrels can be printed with a variety of different processes. These processes produce a full-color image that is transferred to the product using a specially formulated transfer film. We also offer silk screens, UV, heat transfer, and hot stamping.
Made of Medical Grade PP Material
Medical Grade PP is a durable, flexible, and lightweight plastic. It can be used for inside components, including bottles and pen barrels, and is resistant to UV and fatigue. Its high elasticity makes it suitable for use in the pen barrel. 
Comfortable Grip
A comfortable grip is an important feature for a multi color pen. Comfortable grip pens can be used to write without any trouble. With our custom color pen barrel, you can offer a comfortable grip to customers.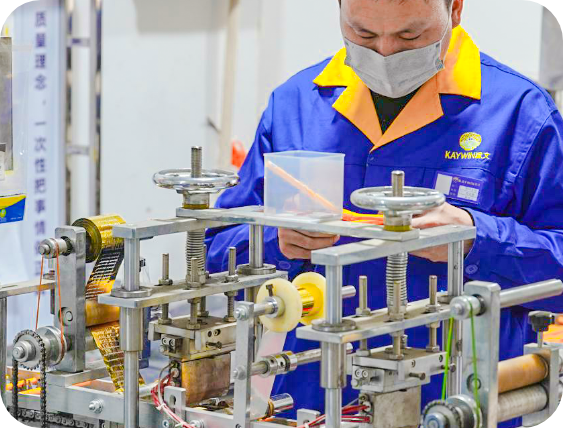 Our Custom Color Pen Barrel Manufacturing Process
When it comes to custom color pen barrels, the manufacturing process is a key factor in making sure you get your money's worth. Our process starts with the barrel, which is the key part of a color pen. The barrel is a thin tube with a tip on one end. The tip is connected to the ink tube. We use medical-grade PP material for manufacturing the pen barrels. Different shapes and sizes of molds are used to manufacture custom barrels. After the barrel is manufactured, we print it, and then the other pen parts are then assembled. Creating custom color pens for promotional use is a great way to get your brand's name out there and attract the attention of your target audience. Pens with full-color logos are popular because they have lots of advertising space. 
If you're looking for a custom multi color pen barrel manufacturing solution, we can help you. At Kaywin Pen, we offer customizable pen barrel that is both environmentally friendly and highly functional. And the best part is that we offer both extruded and injected barrels.
Today, hundreds of thousands of people in different educational institutions and organizations around the world use our colored pens collection.
We love Kaywin Pen because they offer unlimited customization options. We have been ordering custom color pen barrels from the company for 6 years now and have never been disappointed with the price and quality
I am 100% satisfied with the order placed with Kaywin Pen for custom color pen barrels. They have delivered the order on time and offered the best customer service.
The custom pen barrels made by Kaywin Pen are highly cost-effective and eco-friendly. Their barrel printing has helped us with our marketing camping.
How to Choose the Right Type of Color Pen Barrel
If you are looking for a quality color pen, it is important to know what type of tip you should use. The different types of tips include the fine, felt, bullet, chisel, and bullet tip. Depending on the purpose of your pen, these different types of tips can do different jobs.
1. Jumbo/ Thick Barrel
If you're struggling to read your coworker's handwriting, you may benefit from a jumbo/thick color pen barrel. These pens are usually much thicker than normal, so you'll find them easier to control and use. The barrel is thicker, and the tip is more than 14mm in diameter. 
2. Medium Barrel
The medium size barrel is thinner than the jumbo barrel but still offers a thicker tip. If you need a pen for writing in bold, a medium barrel pen is a good option. The thickest point of this barrel is 1o to 14 mm. 
3. Slim/ Thin Barrel
If you need a pen with a thin or fine tip, it is best to choose a slim or thin barrel. As the name goes, the barrel is thin and easier to hold. The thickest point of this barrel is 10 mm. 
4. Chunky Barrel
Chunky barrels are a great addition to any pen collection. The unique barrel design allows you to easily hold the pen. It is suitable for preschoolers. These pens come in a variety of colors. The barrel is also easy to hold and provides a secure grip.
5. Mini Barrel
If you are looking for a pen that is portable and easy to store, choose a mini barrel. The barrel of this pen is very small and can easily be stored. A mini barrel pen is convenient for travelers. 
6. Rectangle Barrel
A rectangle barrel color pen comes with four corners and doesn't roll when you keep it on a plane surface. This type of pen is novel and beautiful and is conducive to storage.
7. Triangular Barrel
This type of barrel has only 3 corners and is easier to hold. It offers a better hand feel and is comfortable to use. This pen barrel also has an anti-roll feature. 
8. Hexagonal Barrel
A hexagonal barrel pen offers a smooth and soft grip, which makes for a much more comfortable writing experience. It is a special type of pen that looks attractive and is preferred by people in some regions. 
9. Octagonal Barrel
Octagonal pen barrels are shaped like an octagon. They are more comfortable to hold than other pen shapes. They have a textured surface that makes writing with them more comfortable. The barrels of these pens are also shaped in a way that helps the writer have a smoother stroke.
10. Traditional/ Round Barrel
Traditional or round pen barrels come in a variety of sizes. The most common sizes are 10 and 12. These barrels are round and can easily roll. However, these panels can be customized for your particular needs. 
A barrel can make a lot of difference when it comes to color pens. If you are looking for a custom color pen barrel, we can help you.
We Are The Best Brush Marker Manufacturer from China that Supplies Different Types, Styles, and Colors of Brush Markers At Wholesale Prices