Custom Sketch & Brush Marker Tip
Enjoy Smooth Writing and Coloring with Our Custom Color Pen Tips
Sketch & Brush Marker Tip Introduction
Whether you're an amateur artist or a professional, drawing with our custom marker tip is a fun and versatile way to create and enhance your artwork. At Kaywin, we manufacture and supply different types of sketch and paintbrush tip markers. You can find markers in a variety of shapes and sizes, as well as with different types of the tip. They are great for urban sketching, writing, calligraphy, and abstraction. We customize the sketch & brush marker tip as per our client's specifications. Our product can meet the demands of stationary brands, wholesale companies, and retailers. Our sketch & brush marker tip is durable and provides a smooth writing experience. All our products conform to international quality standards and are thoroughly tested. 
Using a custom sketch and paint brush marker tip can be an excellent way to add some color and detail to your artwork. You can choose between a number of different tip styles, and each type has its own benefits. Here are some of our best products.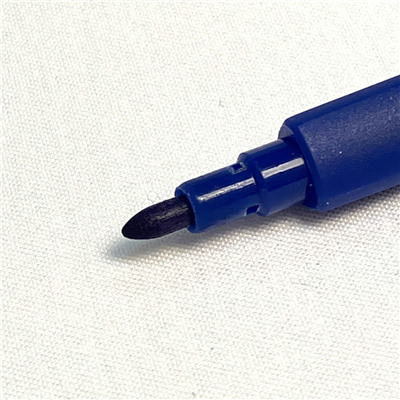 We manufacture and supply different types of single-tip brushes & sketch markers. These markers have tips only on one side. You can get different types of single-tip brush markers, i.e., fine, medium, and broad. The fine tip is perfect for creating lines and small details, while the medium tip is ideal for coloring in large areas or for filling in colors.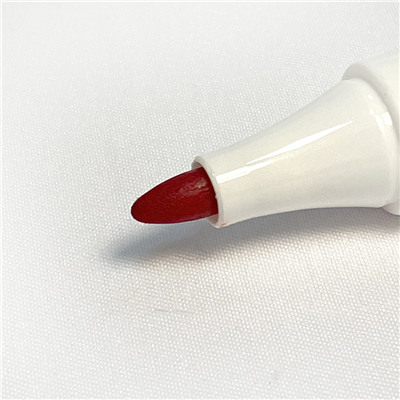 Unlike other markers, a double-tip brush marker has tips on both ends. They are designed for creating fine lines as well as bold lines. On one side, there is a fine tip, and on the other side, there is a broad or jumbo tip. This makes it ideal for fine detailing, shading, and painterly effects.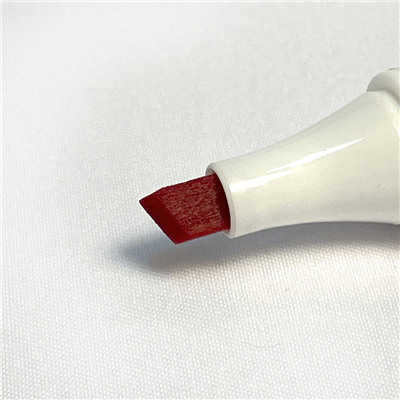 A chisel tip can be used for making bold as well as fine lines. These tips are slanted and can use for different purposes by simply changing the angle of the tip. The size of the tip varies, but it is generally between 0.2mm and 8.0mm. Chisel tips are perfect for large coloring areas. These tips are useful for shading and are often used by calligraphers.
Features of Sketch&Brush Marker
Colored pens are a fun way to add some flair to planners, calendars, and architectural drawings. At Kaywin Pen, you can choose from a variety of tips to customize your multi colored pens. These pens come with various tip shapes and sizes, from fine to broad, so you can create bold lines and designs. You can also choose from a wide array of colors for your pen.
Porous and Fiber Material Tip
Using a porous and fiber material tip for sketch and brush marker pens can improve your artwork. Whether you are creating sketches on whiteboards or just scribbling on paper, a high-quality tip is an essential part of any drawing set. We use porous and fiber material to manufacture sketch and brush marker tips. 
Various Shapes And Sizes of Tips
Various shapes and sizes of tips for sketch & brush markers have emerged in the market for different uses. We manufacture marker tips in different shapes, sizes, and styles. You can choose from tip sizes between 2.0 and 9.4mm. You will also get different shapes of tips, i.e., bullet, chisel, round, conical, etc.
Strong Pressure Resistance
Our sketch and brush marker tips have strong pressure resistance. They are able to withstand great pressure and will not break easily. It makes them suitable for kids who put too much pressure when writing or drawing. 
High Shelf Life
Our sketch & brush marker tips are made of high-quality materials and have a high shelf life. Choosing our high-quality sketch & brush marker will not only save you time but money as well. You will not have to replace your markers as often, and the color will last a long time. 
Safe and Non-Toxic Ink
We manufacture brush markers with ink that is safe and non-toxic. Our ink is not only washable but safe for the environment. We don't use any harsh chemicals when manufacturing sketch and brush markers.
Environment-Friendly
Choosing art supplies that are environmentally friendly will help you reduce the environmental impact of your studio. At Kaywin, all our products are eco-friendly. Many of these products are made with recycled materials, which limits the destruction of natural resources.
Conforms to International Standards
Our sketch & brush markers conform to international standards. We conduct a standardized test that measures the quality and functionality of a variety of products. All our products are tested and meet the highest quality requirements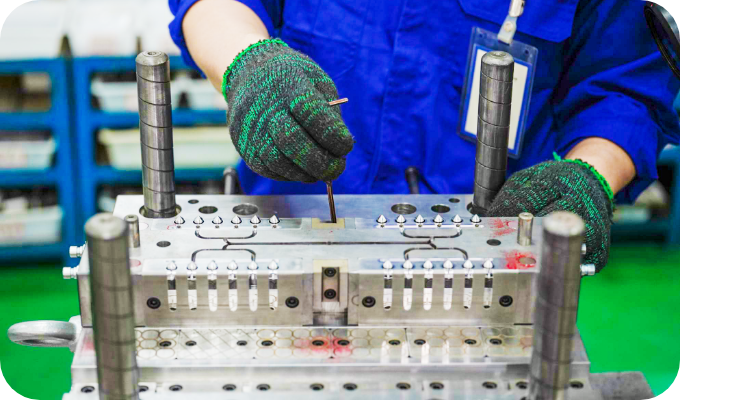 Our brush marker Tip Manufacturing Process
Unlike pencils, brush marker tips are made from a special type of material. At Kaywin, we use synthetic fibers and porous ceramics to manufacture sketch & brush marker tips. We use the latest tech and machinery to highly compress these materials and shape them into marker tips. We have different shapes, sizes, and types of mold to manufacture custom sketch & brush marker tip. Once the tip is ready, we assemble all the other parts, i.e., barrel, ink, and cap, to manufacture markers and color pens. Once the marker is ready, our team tests and evaluates the quality of the tip before the packaging begins. 
If you want to customize your color pen tip, we can help you. At Kaywin Pen, we offer the best custom color pen tip solution for wholesalers and stationery brands. You can choose from different types, styles, and sizes of tips to customize your color pens. 
Today, hundreds of thousands of people in different educational institutions and organizations around the world use our colored pens collection.
We have recently placed an order with Kaywin for a custom sketch & brush marker tip. The order was delivered on time, and the quality is remarkable. We highly recommend Kaywin to anyone looking for a good quality color pen supplier.
I am a regular client with Kaywin and frequently place orders for color pens with custom tips. They provide good packaging and offer the best price in the market. We hope to continue working together.
Before Kaywin, we tried many other suppliers for sketch and brush markers, but the quality was mediocre. However, Kaywin offers better quality products at the best value. They are our go-to suppliers when it comes to colored pens and markers.
What Are the Different Types of Marker Tips?
Depending on the tip that you use, your marker will be able to do different things. Here are some of the most common types of marker tips. 
Brush Tip
Whether you are a seasoned artist or a beginner, brush tip markers are one of the most versatile art tools out there. These pens can produce a fine line when pressed lightly but also produce thicker lines when pressed harder. They can be used for small lines, borders, and details alike. Brush tip markers are also popular for calligraphy. 
Super Brush Tip
The super brush tip is a better-quality marker tip that you can use for creating even tones. These tips can make coloring and blending super easy for you. They are available in various sizes. It is durable and can withstand the rigors of daily use. 
Single Tip
A single tip is one of the most common types of the marker in the market. This type of marker has only a single tip on one end. It is available in various sizes, shapes, and styles. There are three main tip shapes: fine tip, chisel tip, and brush tip. Each tip shape has its own benefits and disadvantages. 
Double Tip
Using double-tip marker tips is a great way to increase productivity and save time. It's a convenient way to create intricate details and saves the hassle of using different markers for different colors. This type of marker has a dual tip on both sides. Double-tip marker tips come in a variety of shapes, sizes, and types. 
Chisel Tip
Whether you are an artist, writer, teacher, or hobbyist, chisel tip markers are your ideal tool. These markers are used for a variety of applications, including calligraphy, lettering, doodles, and coloring. They are durable, quick-drying, and easy to clean. They come in a variety of shapes and sizes to meet your needs.
Round Tip
Whether you are looking for a new marker or simply need to replace an old one, the round marker tip is sure to please. Designed with a synthetic felt tip, the marker will stand the test of time and give you plenty of colors to boot. 
Bullet Tip
This type of marker tip is rounded and helps you to make bold strokes. It is not pointed and cannot be used for fine writing. If you are looking for a coloring marker, a bullet tip is the best choice. This type of tip helps promote faster and more uniform expansion. 
Are you looking for quality sketches and brush markers? If yes, send us your inquiry now!
We Are The Best Brush Marker Manufacturer from China that Supplies Different Types, Styles, and Colors of Brush Markers At Wholesale Prices