How to Choose the Best Metallic Marker?
08th Dec 2022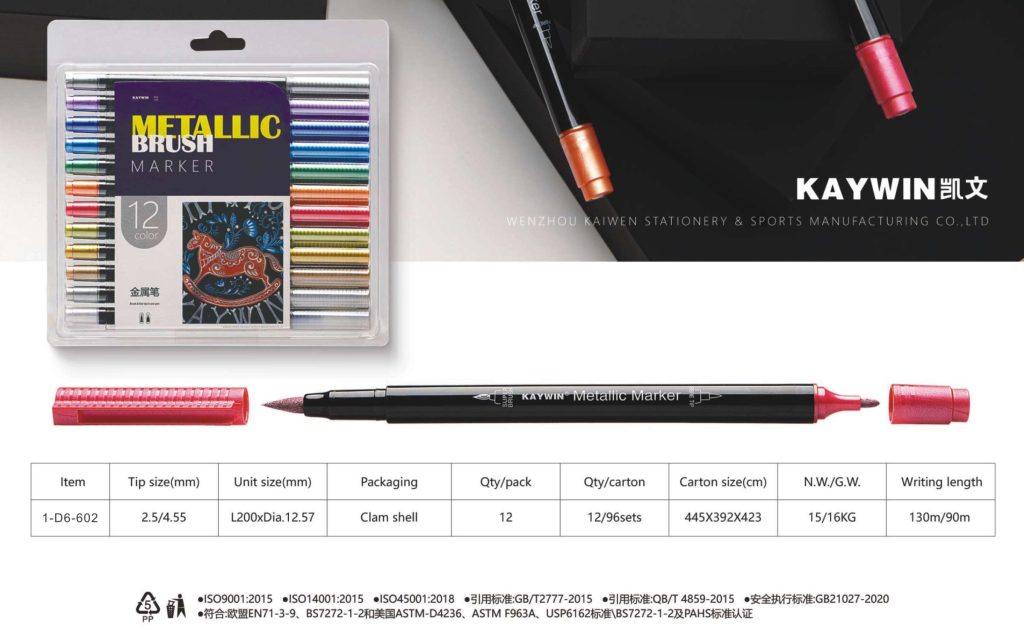 A metallic marker is a type of permanent marker that produces metallic colors that simulate the sheen of metal surfaces. The ink is typically thicker and bolder than regular markers. If you want a feature that won't smear, consider one with a metallic ink formulation.
Metallic markers are made from different types of ink, including water-based and oil-based inks. This difference in ink composition determines how well a metallic marker will resist the different surfaces it will be used on. A metallic marker is usually more durable than a regular marker and will not smudge easily on glass. This makes metallic markers perfect for use on smooth surfaces.
There are many types of metallic markers available. Some are gold, while others are silver, copper, or bronze. Each one offers a unique color, and many are suitable for arts and crafts. The type you choose should depend on the art project you're planning. Listed below are some characteristics of each type. 
Brand name
There are many different kinds of metallic markers, and choosing the right one can really make your craft projects sparkle. These markers come in silver, gold, copper, bronze, and other metal colors. You can use them to label containers or create beautiful colorings and calligraphy. They're also great for a number of other uses.
Price
Metallic markers are a great way to add color and shine to your art projects. They are often used in calligraphy, scrapbooking, and more. There are a number of different brands available on the market, and it can be difficult to choose the right one for your needs. Knowing what to look for in a metallic marker will make the process easier.
Drying time
When using metallic markers, you need to pay attention to the drying time. You can't just scribble on the surface and expect the results to be permanent. To avoid streaks and smudging, metallic markers should dry quickly. However, this is not the case for all types of metallic markers.
This kind of marker is a bit different from acrylic markers because it requires shaking. Moreover, it has a strong odor, so you'll need to protect your table. It also takes longer to dry than acrylic markers. The main difference between them is the way they behave. Oil-based ones sit on porous surfaces better than acrylic ones. They don't require a sealant, which is essential for some types of surfaces.
Colors available
Metallic markers come in many different colors, so you can create a wide range of projects with them. These permanent art markers are suited for both light and dark surfaces. They are great for a variety of different crafts and drawing projects, including home decor. The metallic paint inks create an impressive sheen on a variety of surfaces.
Metallic markers look best on dark-colored papers, such as black, but you can also use them on light-colored paper. They also look nice on non-absorbent surfaces, such as stone or leather. They are also great for labeling and organizing glass.
If you'd like to browse kaywin's other products, please click here.