Mold Detection
Kaywin has the ability to mold independent designs with various development capabilities.
Mold

Inspection

Kaywin has advanced detection instruments, measuring tools. and a perfect inspection control process. Equipment used for mold are Heideman CNC lathe, + GF + Electrical Discharge Machine, Dumout CNC, etc.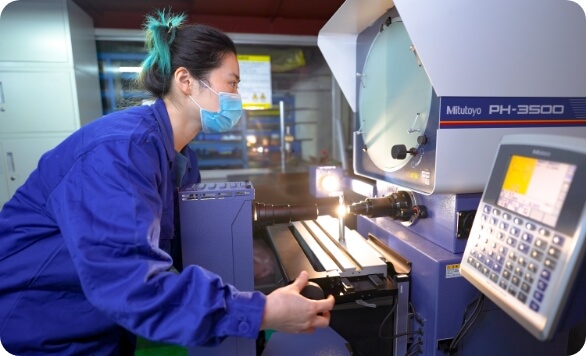 Laboratory

Detection

Kaywin has the detection ability of key technical indicators, and is equipped with a pen cap ventilation tester, a writing test, a sealing test, a tensile test and other inspection equipment.
Pen Cap Ventilation Test
The cross-sectional area of the pen cap hole shall meet these requirements: a maximum pressure difference of 1.33Kpa(RT) under the air flow of 8 L/min. The pen cap is considered to have no choking hazard if it is swallowed by a child.
Writing Test
Pen is equipped with a writing scribe to test its slide and retraction force, writing line, pen head strength.
Sealing Test
The sealing ring in each pen cap is detected by detecting the sealing channel between the pen cap and the detection device.
Pull Test
After the pen is fixed, we use a tensile test device to apply the corresponding force on the test position. The force is gradually increased and kept for 10 seconds, then we inspect to see whether the end cap is detached.