my Color Pen ink collection
Encourage Your Kids to Draw Freely and Express Themselves with Our Custom Washable Color Pen
Our Custom ink types for Color Pens
Using washable ink color pens is one of the best ways to encourage creativity in kids. They are designed to be safe and non-toxic, which makes them a safe alternative to crayons. At Kaywin, we manufacture and supply different types of custom washable ink color pens in bulk. You can easily wipe off the ink from different surfaces. You will get a washable ink color pen, a water-soluble ink color pen, as well a super-washable ink color pen. They can be cleaned with soap and water. They can also be wiped off of clothes and fabric. All our color pens are tested and inspected to meet the highest quality standards. 
We manufacture and supply different types of color pens with washable ink. They're easy to clean, non-toxic, and have a wide selection of bright colors.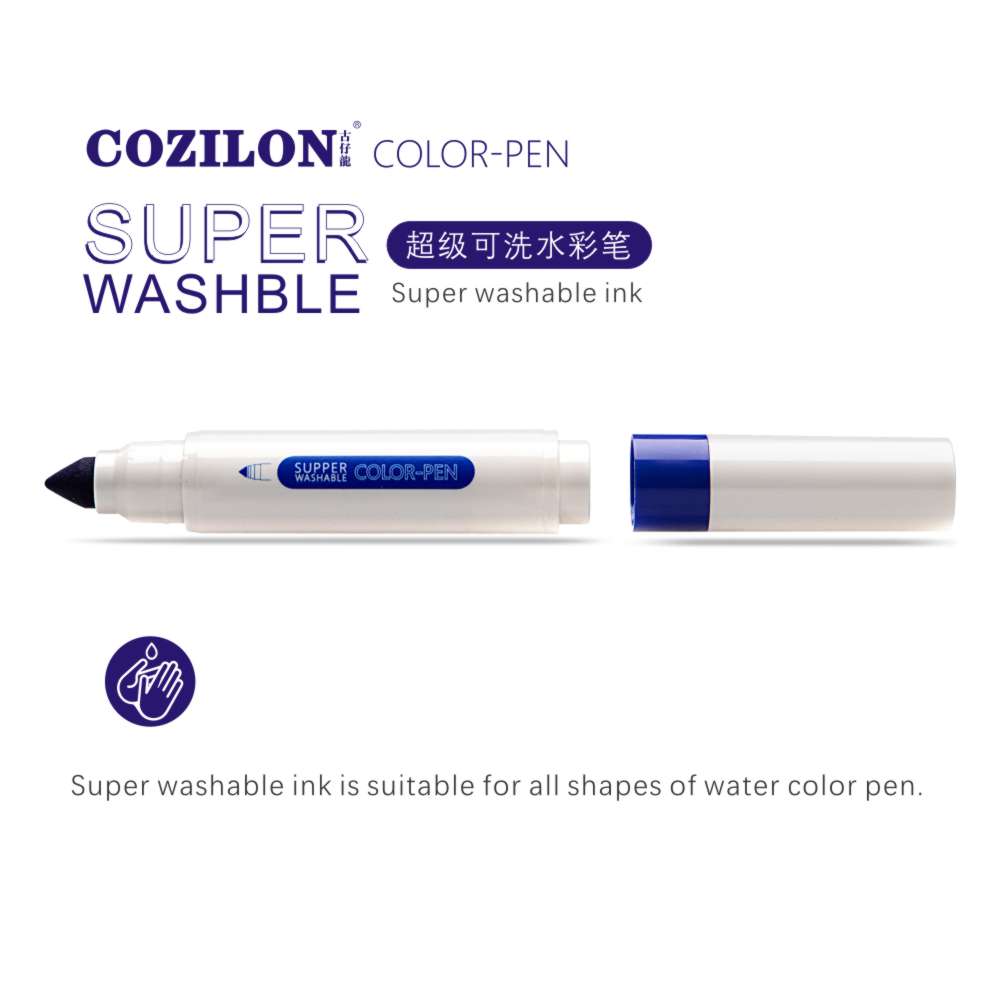 These super washable markers are fun and will be a big hit with your kids. As the name goes, these markers contain super washable ink that can be easily wiped off. You can simply take a wet cloth and wipe the ink from different surfaces.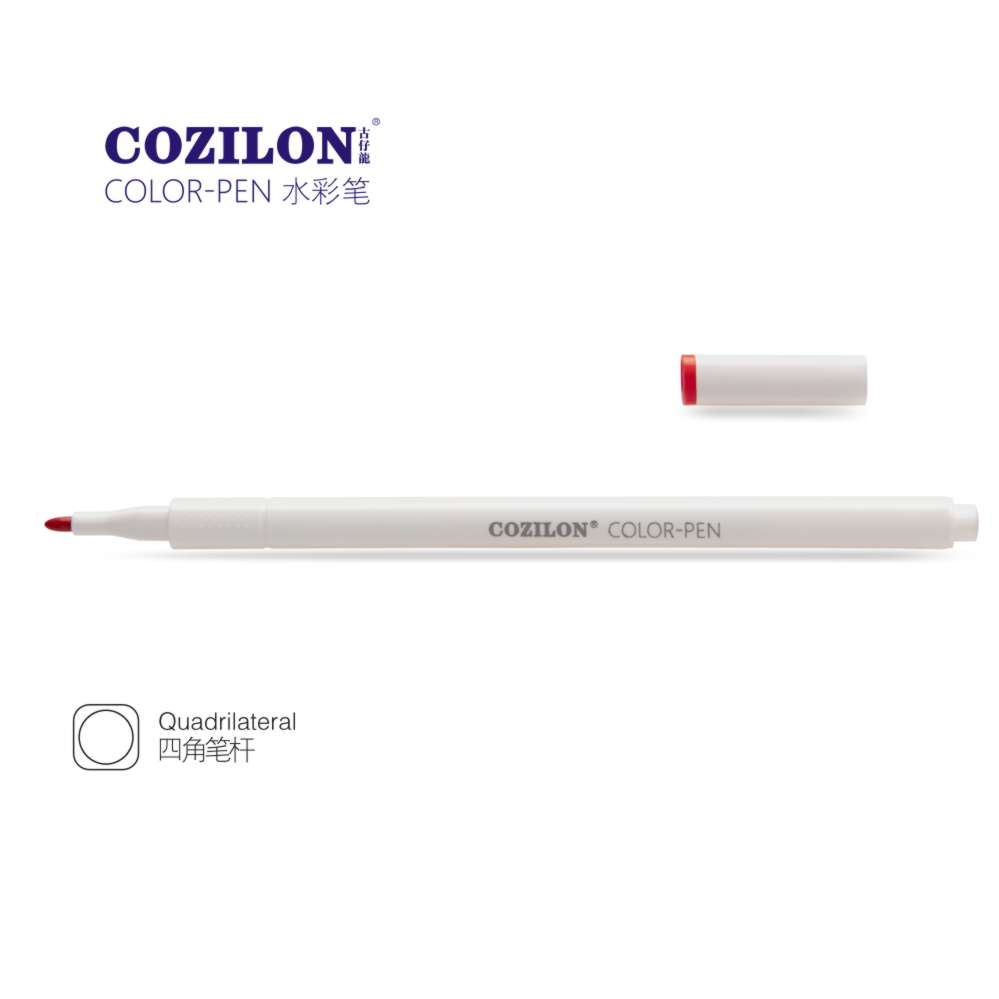 Using washable colored pens is a great way to show your creativity. These pens are great for use on a variety of projects, including arts and crafts, coloring books, and school projects. They are made of washable ink. You can use warm water and soap to clean the ink from most surfaces.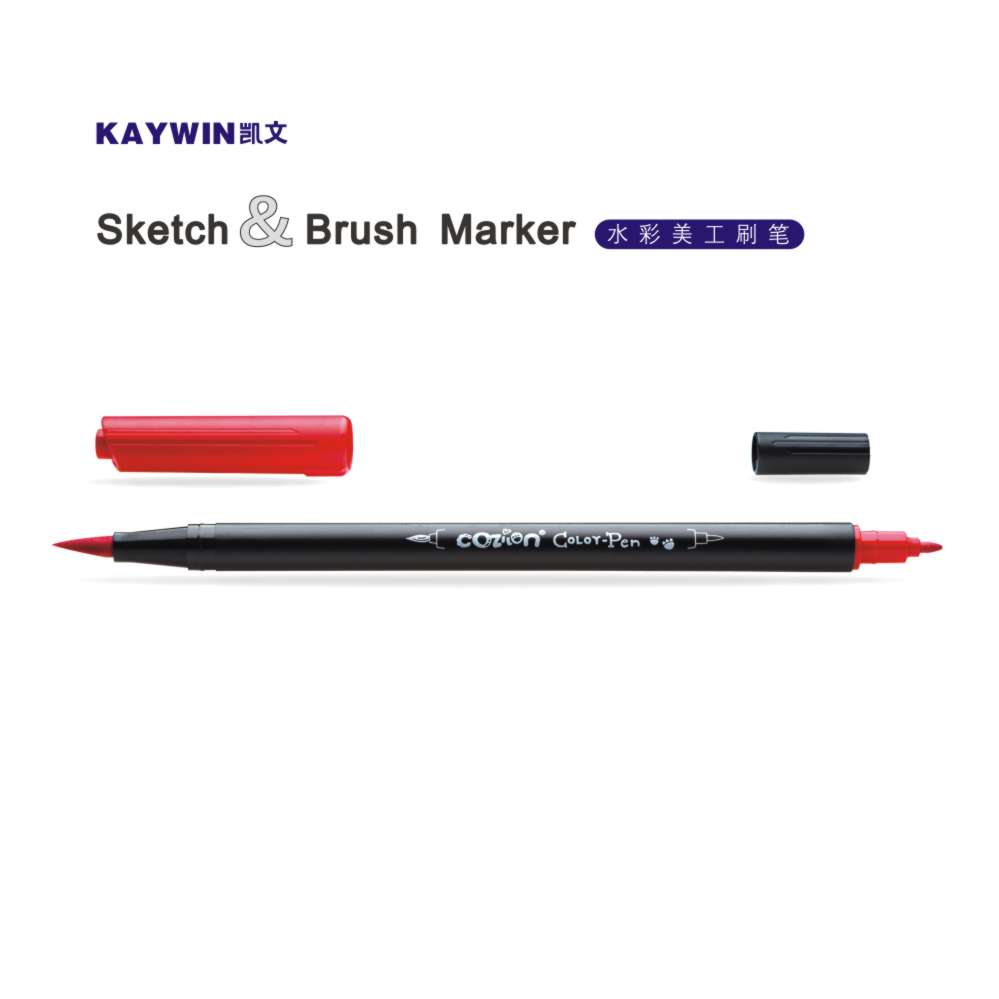 Whether you're an amateur art enthusiast or a pro, a water-soluble color pen is a must-have. They are also a lot safer for kids to use. These pens come with ink which is soluble in water. It means you can easily wipe it off using water. 
Features of Washable Ink Color Pens
Color pen custom packaging solutions can create a buzz about your brand and your products. They make your pens stand out from competitors. Adding a memorable logo or tagline to the packaging can give your pens a great boost in brand recognition. By using a creative design, custom pen boxes will attract consumers and increase your sales. Here are some benefits of color pen custom packaging solutions.
Conforms to International Standards
All our products are certified to International Standards. Our products follow the latest technological developments and are designed to be fit for their intended purpose. They meet all the quality standards. 
Non-Toxic Ink
Compared to permanent markers, washable markers are less messy. These markers are designed to be safe for kids. They are not only non-toxic, but they also conform to the ASTM D-4236 standard for safe art materials. This means they are safe for kids as young as 3.
No Penetration
We manufacture high-quality color pens with washable ink. The ink is made from quality materials and provides a smooth writing experience. It will not penetrate the back of the page and provide an even tone of color
Shelf Life
Our washable ink color pens have higher shelf life compared to other markers. They will last for more than 2 years without drying out or going bad. 
Environment Friendly
Choosing environment-friendly washable color pens is a great way to reduce your carbon footprint and support the Earth's ecosystem. Our color pens come with a recycled design and are made from recycled material. The ink in this pen is safe and eco-friendly. 
Washable Ink
Unlike permanent markers, washable markers have ink that can be easily removed from the surface. These inks are easy to clean and are safe for children and adults alike. Washable markers are also non-toxic and eco-friendly. They are easy to clean with soap and water, and they can be removed from clothes and floors.
Available in Various Colors
Whether you are into coloring books, glass writing, or face painting, washable color pens are the newest thing on the block. We manufacture and supply washable ink color pens in various colors, sizes, and styles. Our pens are available in 120 colors.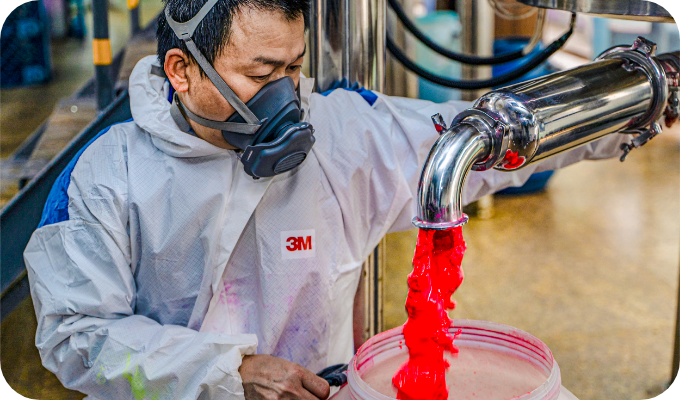 Color Pens ink manufacturing Process
Whether you're creating a school project or just coloring for fun, washable color pens are the perfect choice for your coloring needs. Our washable ink color pens are made using a mixture of water-soluble organic solvent and a resin emulsion. The resin emulsion prevents the color pigment from penetrating into the paper face and helps to maintain the luster of the color. We don't use any harsh chemicals when washable manufacturing ink. Our color pen ink is non-toxic and scentless. Once the ink is ready, the liquid is inserted into a soft reservoir at the bottom of the marker barrel. The reservoir is then filled with water. During this process, the ink travels up to the tip. We test the washable ink on different surfaces to ensure superior quality. All our products meet the highest quality standard. 
Today, hundreds of thousands of people in different educational institutions and organizations around the world use our colored pens collection.
We have been buying washable ink color pens from Kaywin for 9 years. Their pens are better in terms of quality and price. They also meet deadlines when fulfilling bulk orders
I am a fan of Kaywin washable ink color pens. They provide unlimited customization options. The ink is non-toxic, easy to wash, and safe for kids.
If you are looking for affordable, washable ink-color pens, Kaywin is the best choice. They offer three different types of washable ink color pens. The customer support is also helpful and responsive.
A Guide to Different Color Pen Ink
Whether you're a beginner artist or a professional artist, there are several types of color pen ink that you can purchase. Here are a few tips to help you choose the best color pen ink for your specific needs.
Washable Ink 
As the name goes, this type of ink is not permanent and can easily be washed. It is mostly used in the market for kids. You can easily wash this ink from different surfaces using warm water and cloth. Despite being washable, the ink is highly pigmented and offers better color. 
Super-Washable Ink 
Besides being colorful and squirt-proof, super-washable ink is great for the classroom or at home. It is convenient for both beginners and seasoned veterans. As for the actual ink itself, these are formulated to be water-based, so they are also washable and can be cleaned up using plain water. 
Water-Soluble Ink 
Using water-soluble ink, you can create stunning art effects. Water-soluble inks are made from water, which allows you to write more easily. Unlike waterproof inks, water-soluble inks are gentler on your pens and are easier to clean. You can easily clean the ink with water even when it is dry. 
Non-Toxic and Scentless Ink 
Whether you're a beginner, a hobbyist, or an advanced artist, non-toxic and scentless ink can help you create beautiful drawings. The ink is made from non-toxic materials. It is safe for kids and doesn't come with any scent. 
Fruit-Scented Ink 
Using fruit-scented ink is a fun way to pass the time and get your creative juices flowing. Apart from scentless ink, we also manufacture color pens with fruit-scented ink. The ink comes with different fruit scents.
Are you looking for safe and non-toxic color pens with washable ink? If yes, try our Kaywin color pens.
We Are The Best Brush Marker Manufacturer from China that Supplies Different Types, Styles, and Colors of Brush Markers At Wholesale Prices