How to Use Metallic Marker Pens
13th Dec 2022
Metallic marker pens can be a great tool for artists who want to express themselves through art. The inks of these markers are long-lasting and refillable. They are easy to control and can be used on various surfaces. They also don't smear. Here are some tips for using them effectively.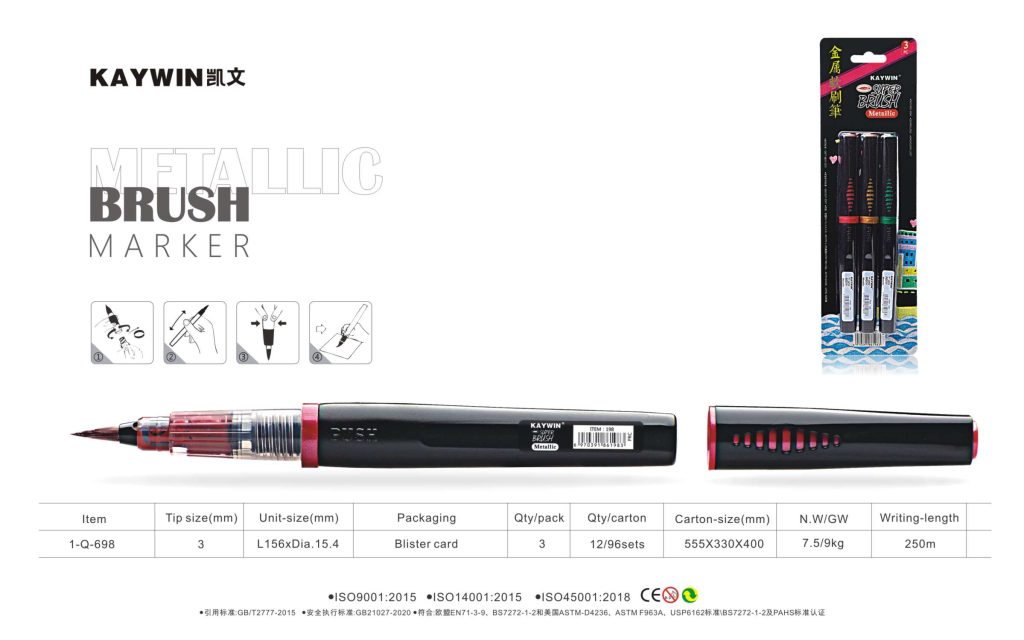 You should also be concerned about the ink volume when purchasing a metallic marker pen. It is very irritating to have gaps between the ink and the surface. It is also best to choose water-based ink instead of acid-based ones. The manufacturer should provide a guarantee that states the ink will last for up to 24 months.
Refillable ink is also a great way to save money. You can refill the pen whenever it runs out of ink. Unlike disposable pens, refillable metallic marker pens can save you money, and you can reduce the amount of ink you use. A metallic marker pen can be fully refilled in two or three hours. The refill ink is a gel, which makes it easy to control. It also dispenses the ink smoothly without shaking the pen.
When you're looking for a metallic marker pen, look for one that has long-lasting ink. While a metallic marker can be messy, you can care for it properly to keep it in great condition. Clean it after every use with a Q-tip and store it upright with its tip facing down. This will help keep the ink moist.
Metallic markers are great for many projects. They can be used to label containers, organize a pantry, or make calligraphy. They also work great for doodling and coloring. This type of pen also has long-lasting ink, which won't smudge after washing.
Metallic marker pens are easy to use, even for beginners. They come in a variety of different colors and tip styles. Some are thin, while others are thick. Typically, a thicker tip is better for lettering than a narrower tip. When choosing a metallic marker pen, make sure to find a good quality product that has instructions included.
To begin with, test the pen's flow on a scrap of paper. If it's not quite right, replace the tip. Besides, keep your pen away from sunlight and in a horizontal position. When not in use, make sure to remove dried material and cap it.
Suitable for a wide range of surfaces
If you want to give your lettering a sparkle, you can use a metallic marker. This type of pen is suitable for a variety of surfaces and can be used by hobbyists as well as professionals. It is ideal for a variety of projects, including labeling containers and creating organized spaces in the home.
Metallic markers can be used on a variety of surfaces and do not smear. They dry quickly, so you won't have to worry about smudging. The markers are also non-toxic and suitable for a wide range of surfaces, so you don't have to worry about accidentally touching them.
If you want to know How to Choose the Best Metallic Marker, please click here and you will find the answer.